Tipologia:
Rock church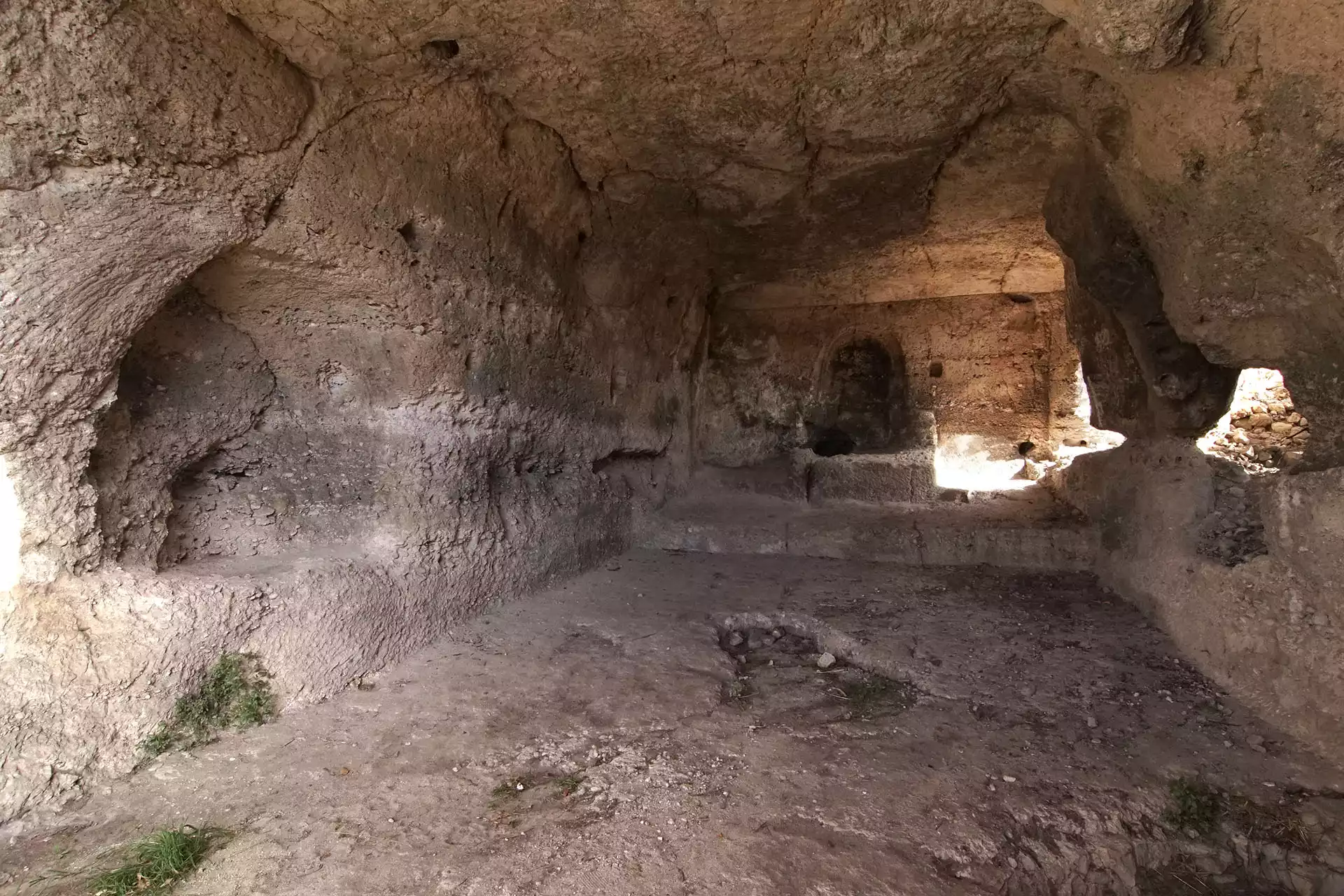 The rock church of Sant'Elia, documented in the year 893, is among the oldest in the entire rupestrian area. It belonged to the Benedictine Monastery of San Vincenzo al Volturno, which in that period was destroyed by Saracens. Its monks, reduced to poverty, took refuge in the cities of Benevento and Capua and entrusted the rupestrian church to Godino, Protospatharios of Matera, for twenty-nine years. Godino was a wealthy man who headed an army and possessed a well-managed farm made up of caves which were used as an apiary. The church has a rectangular floor plan and a flat ceiling. An altar with an apsidal niche is located on the back wall, which is raised one step above the church's main floor. On the left wall, inside a niche with an arch, there is what was most likely a medieval tomb dug out of the rock, whereas on the floor there are two other rectangular cavities used as graves and facing different directions with respect to each other.




Accessibilità:
Biglietto di ingresso:
Note:
Also mistakenly called San Giovanni da Matera, this church is unattended and in danger of collapse.
Titolarità: