Tipologia:
Auditorium and Conference hall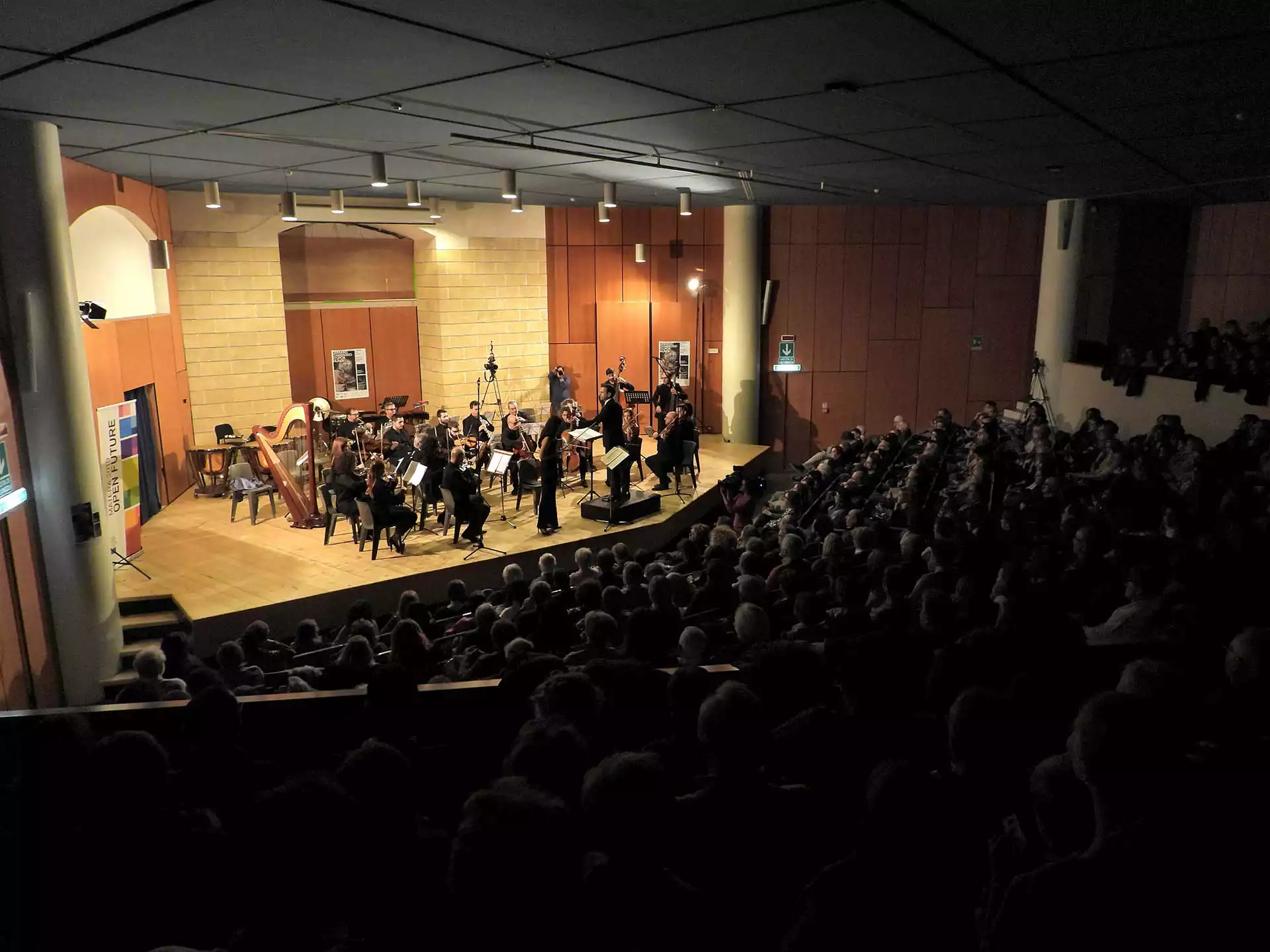 The  Auditorium Gervasio is an underground theatre, which can seat approximately four hundred people and is named after Raffaele Gervasio, an Italian composer active in multiple fields of music, and the first director of the Matera Conservatory of Music. The Conservatory was founded in 1965 as a detached section of the Bari Conservatory, and which then became autonomous in 1969. The theatre, used for the orchestral activities of the Conservatory, as well as for musical reviews and numerous other cultural initiatives, is located under the Palazzo del Sedile, seat of Matera's first Town Hall. It functioned as Town Hall until 1944 and today, is part of the Conservatory, dedicated and named after the Matera musician Egidio Romualdo Duni, musical director of the Comédie-Italienne (Italian language theatre) in Paris from 1761 to 1770 and author of about thirty melodramas.




Accessibilità:
Biglietto di ingresso:
Note:
This site is property of the city and is managed by the Conservatorio di Musica.
Titolarità: