Tipologia:
Church, Conference hall, and Exhibition space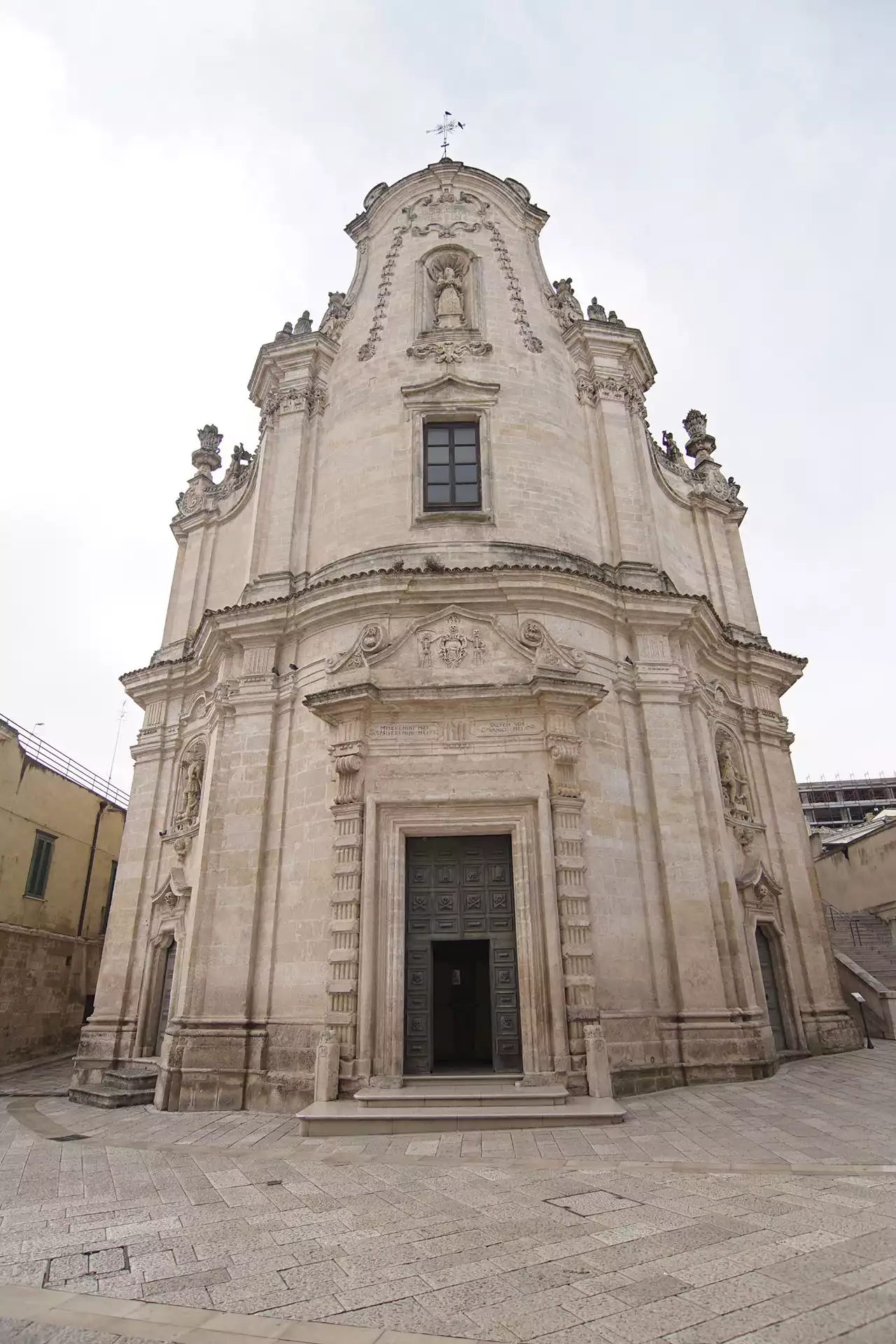 The church of Purgatory was built between 1726 and 1747 by a Confraternity of shepherds called the "Souls of Purgatory", whose work was so esteemed and admired by the population, that it was possible to raise the necessary funds to build a church in the renovated Rococo style in the modern urban area, thanks to the donations of the town's citizens. The façade, characterized by concave and convex surfaces, addresses the theme of death and the transience of earthly life. The church has a central floor-plan with three altars and four pairs of columns in local stone, decorated with faux marble and faux granite, and a wooden dome painted in tempera with the images of the Evangelists and the priests of the Church. The painting over the main altar, by an unknown artist, depicts St. Cajetan praying for the souls in Purgatory. Vito Antonio Conversi's signature can be observed on the canvas depicting the death of St. Joseph. The canvas of St. Nicholas of Tolentino praying for the souls in Purgatory, can be attributed to the same artist. Finally, there are several paintings by Francesco Oliva, one of which is signed and dated 1785, which tell the story of the Passion of the Christ.
 Via Ridola 75100 Matera



Accessibilità:
Biglietto di ingresso:
Note:
This church is managed by the Oltre l'Arte Cooperative.
Titolarità: