Tipologia:
Rock church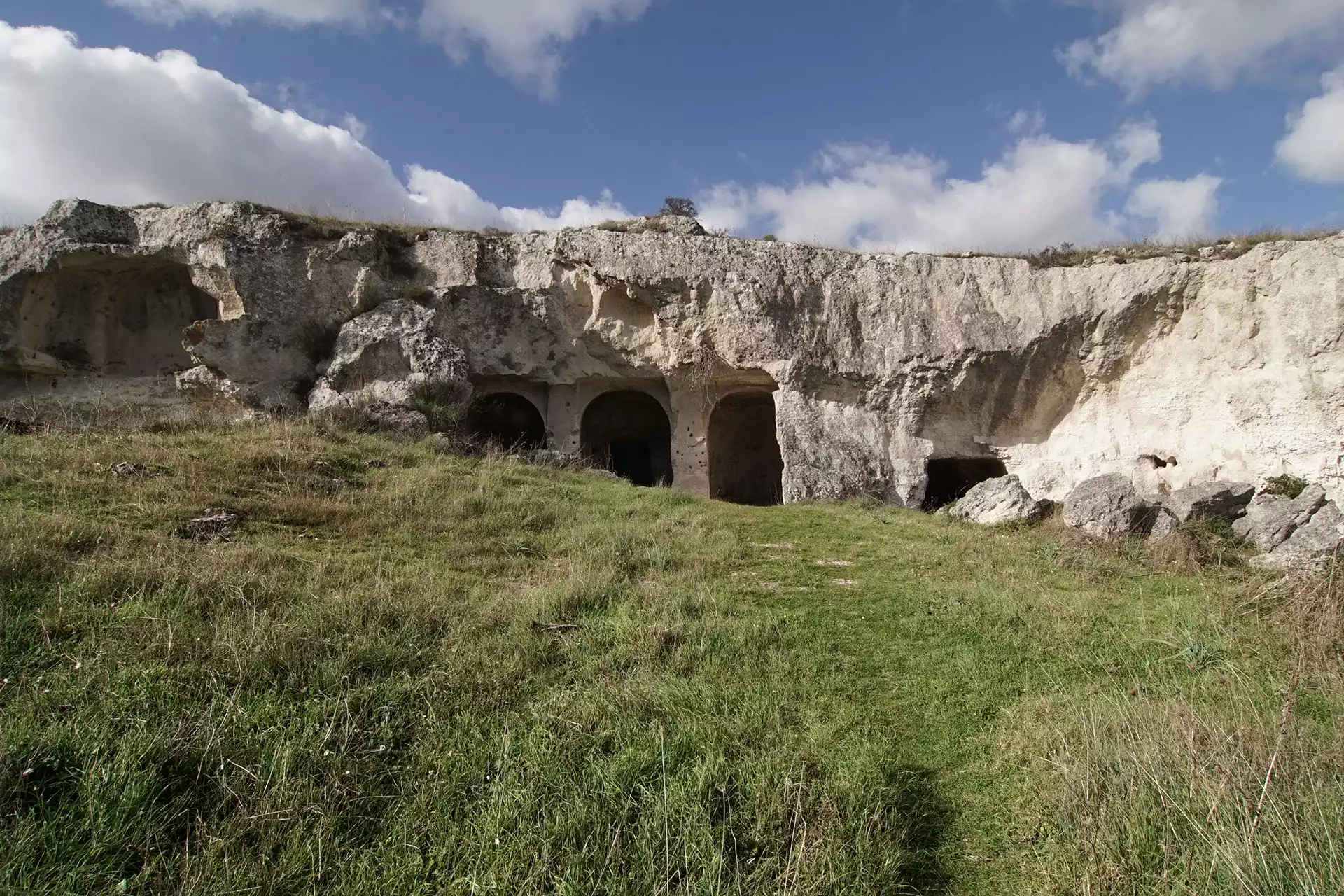 The rupestrian church of San Falcione is also known as San Canio (Saint Canius) or San Canione. Saint Canius, bishop and martyr is the patron saint of Acerenza and its archdiocese, which is historically linked to Matera's. There seems to have previously been an apiary and a wax factory adjacent to the church for the production of honey and beeswax.
The church has a central nave and two adjoining side aisles with round arches. Images of the church's titular saint are frescoed both on the pillar that separates the entrance to the two aisles, as well as on the right wall of the nave. There is an altar carved into the rock within an apse on the same wall. Above the altar, there are barely visible traces of a fresco depicting the Presentation of Jesus at the Temple. "This child created Heaven and Earth" was once legible in Greek on the scroll held by Anna the Prophetess.




Accessibilità:
Biglietto di ingresso:
Note:
This church is also known as San Canio or San Canione and is undergoing restoration.
Titolarità: